5 tags
mother, divine
¡Feliz día de Madre! I'd been warned the day would dawn when my sweet, tractable daughter would become a Terrible Two. And still this entirely predictable thing broadsided me, because in the beginning she was mine—as much a part of my body, literally, as my own arms and legs. The milk I drank knit her bones in place, and her hiccups jarred me awake at night. Children come to us as a...
5 tags
7 tags
Design Tool: CADtools by Hot Doors
During my second trip to South America, I was in need of a useful architecture layout program. I wanted the program to fit in with my current design workflow. I knew that there existed a plugin tool for Adobe Illustrator so I searched, on a very slow Pucallpa internet connection, for "illustrator architecture plugin." What I found was Hot Doors CADtools. I would be able to use a...
10 tags
Building a dual chamber composting toilet in the...
Jungle Toilets Nearly completed composting toilet in humid tropics near Iquitos, Peru During my volunteer time at Eco Ola I noticed that Rider's model farm needed some important sanitary upgrades. The only "toilet" available was a short walk to a area of scrub brush where the family squatted and relieved themselves. I never saw them dig any holes for their excrement and...
6 tags
7 tags
Earthen Oven at Amaru Spirit, Iquitos, Perú
Earth Oven: Numero Cuatro Sticking with my tradition of starting and finishing ovens days before leaving the site, I joined David Slocum at his healing and cleansing center, Amaru Spirit, to build him an earthen oven. I only had five days, no base, and insufficient materials. Pucha. An oven goes here It was late November, just at the tail end of the dry season in Iquitos, Loreto, Perú when...
5 tags
4 tags
4 tags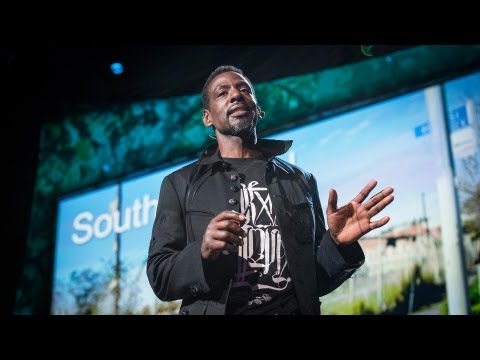 5 tags
6 tags
May I buy your vote?
The rusty tin can was stamped with raised letters, PROGRAMA SOCIAL. As I pried it open, it spoke to me, its jagged edges cutting the air.     "May I buy your vote     with food     or     paint for your house?     I will vote myself     a raise of $15,000 soles per month,     more than most     make in a year.     But, what is power ...
9 tags
13 tags
Clarifying Prop 37 for Those Who Don't Have the...
May I at least have the right to know if my food is Frankenfied? For those not living in the 9th-largest economy in the world, California, or in the United States of America, you probably don't know that we have a voter ballot in California that would require the compulsory labeling of retail foods for human consumption containing genetically engineered (GE) ingredients or the food...
5 tags
NYT Op-Ed: A Simple Fix for Farming →
"An ignored but hugely important study shows that we can grow food on a large scale, profitably, with far fewer chemicals." Original write up on Union of Concerned Scientists
9 tags
4 tags
a greater understanding
I'm currently reading "El Principito" in Spanish and came across this statement, "…en el planeta del pricipito había, como en todos los planetas, hierbas malas y hierbas buenas." Trandlation, "…on the little prince's planet there were, like all planets, good plants and bad plants." This made me recall learning about permaculture through...
8 tags
Don't buy Stanford's lies about organic produce →
Stanford's Freeman Spogli Institute released a report this week concluding that there is no difference between organic or conventionally produced food is a joke. Thankfully, the Cornucopia Institute released a rebuttal of the report's inaccuracies, falsehoods, and omissions in the widely parroted report which is financed and backed by industrial agriculture corporations, like Cargill and Big...
14 tags
Rainforest Ecoversity Center - RECOVER
After nearly eight months of attempted travel, I've finally reached my intended destination. Here I sit writing in the recently constructed maloka at the Rainforest Recovery Ecoversity Center (RECOVER Peru) founded by Limber Gongora, a Peruvian permaculturalist from Pucallpa. The RECOVER center is a little over a year into its creation. Limber and his team salvaged a ragged, charred...
5 tags
4 tags
Casa de Corazones Jóvenes Eternos
How do you write about a place that's magical? Do you keep things to yourself that you've experienced? Do you share this place with others, or keep it guarded for fear of its potential misuse or abuse? I don't really know why I haven't, till now, written about my time at the small, 1-hectare farm of Maria and Rudolfo in San Jose de Palle Viejo. It could be due to some of...
6 tags
Casa de Corazones Jóvenes Eternos
"Flaco" amidst the camote How do you write about a place that's magical? Do you keep things to yourself that you've experienced? Do you share this place with others, or keep it guarded for fear of its potential misuse or abuse? I don't really know why I haven't, till now, written about my time at the small, 1 hectare farm of Maria and Rudolfo in San Jose...
3 tags
"It is the agriculturist who should adapt himself, indeed must adapt himself, to..."
– Ida Pain
9 tags
Bicycle Powered Washing Machine →
Washing clothing is a necessary chore for almost everyone (excluding you indigenous folk rockin' your birthday suits, you've got my vote!), and it's also one of the biggest guzzlers of water. Behind us humans, the average US home's washer machine slurps up and spits out 50-100/gallons per load! It'd be great if that same water finished its job and went out a three-way...
10 tags
sebwin asked: Hi, my name is Sebastian Winnen. I am german, married to a lovely mexican woman. Together we are planning to leave europe this year for an extensive trip through south america to discover the world of Permaculture on this continent. Currently we are looking in the countries Columbia, Peru, Bolivia and Mexico for interesting permaculture projects. I was wondering if after all your experience...
13 tags
Formación de un Montón de Compostaje
Descarga mi afiche en color acá para imprimir y compartir (5.3MB PDF) Criterio para hacer compost: Funciona y produce más sudor, menos sin ello 1 metro cúbico al mínimo para una apropriada calefacción Agua: la consistencia como una esponja escurrida Oxígeno: volteando ayuda para añadir oxígeno; puede construir la caja con espacios, de los ladrillos o tablas Carbono: sobras de la cocina,...
5 tags
Recursos para soluciones caseras sostenibles →
BajaTec.net propone soluciones caseras a problemas globales tales como el suministro de energía limpia, barata y fiable, el derroche energético; la gestión del agua potable y los residuos.
7 tags
Wick Irrigation
This came to me from the ECHO Monthly digest. Wanted to help spread the great idea! I highly recommend reading more about ECHO and their agricultural efforts ! Wick Irrigation By Dawn Berkelaar of ECHO In the past, we have written about different types of micro irrigation in EDN; for example, we wrote about using clay pots for irrigation in EDN 97. This is a very good option,...
10 tags
Natural light using a plastic bottle, water and...
Electricity doesn't come cheap but sunlight does. Unfortunately, and far too often, the later isn't maximized and utilized. Passive lighting is one of the easiest ways to cut electricity costs during the day and reap the benefits of natural light and illumination. Many tiendas, bodegas and roadside stores throughout South America are dark and cavernous looking. Most are constructed...
9 tags
Quinoa popularity could lead to bust for Andean...
Bright tussles of quinoa growing in Ecuador near Alausí "But the windfall could become a double-edged sword. In February, violence over prime quinoa-growing territory left dozens injured, and land conflict is spreading. "Sure, the price of quinoa is increasing," says Carlos Nina, a local leader in Bolivia's quinoa heartland, "but so are our problems."...
14 tags
Eco Ola Permaculture Farm Visit in Mazan, Peru
The beauty of long-term travel, aside from being out of an office for an extended period of time, is the flexibility that can potentially develop. So long as you're not an A-type to the extreme and planning every moment with precision, you can encounter some amazing things by just letting it happen. The it for me is chance, randomness, fate … I've encountered it quite often in my...
7 tags
How to improve your home, make it more energy... →
Came across this great resource for ways in which you can modify or improve your home to reduce energy consumption and make it more comfortable. (Note: it's from Australia so you northern hemispherers need to reverse any North/South suggestions regarding orientation, planting, etc.)
5 tags
7 tags
8 tags
Awakenings
A few weeks back at the airport in Phoenix, AZ, I met a cattle rancher with 30+ years of experience farming his grandfather's land in North Carolina. He shared an encounter he had with a fellow North Carolinian. A woman was complaining about the large number of hog production sheds around the area and exclaimed, "Why do we have to have all these hog houses? Don't people know...
5 tags
"No matter how hard you try you cannot wake someone who is pretending to sleep,..."
– Nader Khalili
7 tags
4 tags
"Our walnut trees will live for 900 years Our chestnuts for 500 Our eucalyptus..."
– Supapon
7 tags
Pattern Language in Architecture and Permaculture
wattle & brick and daub construction in Cuenca, Ecuador Researching wattle and daub construction I came across a Squidoo lens covering the subject. The author also posted a lens (a Squidoo term for a blog post) about Christopher Michael's A Pattern Language seminal book from 1977 about architectural design patterns and their conflicts and resolutions. The author of the post selects...
9 tags
Cob Oven Goodness at Fundo D'Shati
A kitchen without an oven is like a monkey without a tail. Sure, a monkey can still climb and walk around, but it misses out on the awesomeness that is grappling and swinging with its fifth appendage. Much like the tailless mono, you can cook and prepare food sans an oven, but you won't enjoy the full culinary experience that baked goods offer. Cakes, cookies, quiches, pizzas, bread and all...
6 tags
Declaration for Healthy Food and Agriculture
Almost four-years-old, the Declaration for Healthy Food and Agriculture lays out a challenge to our current, modernized food system. A food system that is ruled and controlled by corporate interests more intent on increasing their bottom line than on providing Americans and the world food offerings that heal and don't kill. I invite you to sign the Declaration with me and thousands of...
9 tags
Composting Toilets and Proper Sanitation
Our human waste cycle in modern society is broken. It's a linear process that begins with our consumption of food and drink and ends with us using potable water, chemicals and massive/remote infrastructures to treat our waste. Thankfully, our world has people like Joseph Jenkins, author of The Humanure Handbook and expert on composting toilet systems. In addition to writing and revising...
8 tags
Teepee Time - Comuna de Rhiannon
our finished teepee (r) enjoys its first sunset When I arrived at Rhiannon, I hoped to get a chance to stay in one of the two teepees that punctuate the view south towards Cotopaxi. Unfortunately, the numbers worked out best to house the three Texan boys and the three single ladies in the two cone shaped tents. My spirits were lifted, thankfully, when Helen announced that we would be building...
4 tags
Dynamic Accumulators for Temperate Climates →
fuckyeahpermaculture: In brief, it is the idea that certain plants (often deep-rooted ones) will draw up nutrients from the lower layers of the soil, and these nutrients will be deposited in the plants' leaves.  When the leaves fall in autumn and winter and are broken down, those stored nutrients are then incorporated into the upper layers of the soil where other plants will benefit from their...
4 tags
"[a pollutant is] an output of any system component that is not being used..."
– Essence of Permaculture
11 tags
Fundo D'Shati - Loreto Jungle of Perú
I Googled across Fundo D'Shati with a simple Peru permaculture course search. I had expected to travel to SACHAQA, an artist community with an organic and sustainable living philosophy, but the illumination of my wife's infidelities affected my desire to continue traveling with her to SACHAQA. As she searched for yoga teacher training courses I explored opportunities to learn...
6 tags
Iquitos to Fundo D'Shati
After enjoying a month of travel and exploration in Ecuador after my first wwoofing opportunity, I rekindled my permaculture explorations in the northeastern rainforest of Iquitos, Perú. My last farm was the Rhiannon Community farm near Malchinqui, Ecuador, north of Quito in a dry, high altitude environment. The shift to humid, hot and lively has taken some acclimation. Arriving in Iquitos I...